Abundance and Scarcity: Assertiveness Remapping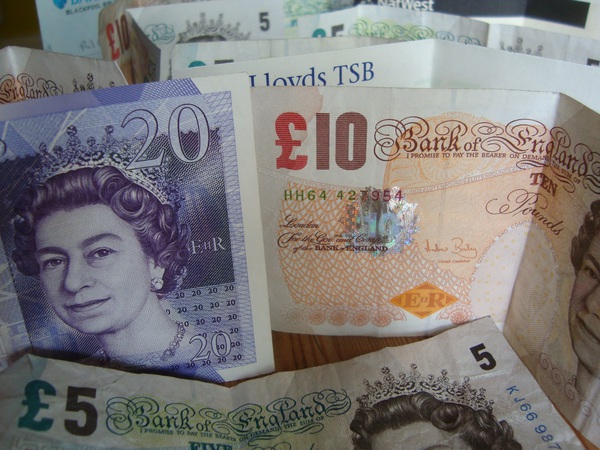 A unique format to explore who you are!
This is an experiential workshop that is designed to help you encounter and re-assess your assertiveness. We'll do this around a theme that is central to our lives, whether we like it or not, and that theme is… …money.
The day will help you
encounter issues like giving, receiving, taking, losing, speaking up, and
notice how assertive or unassertive you are in these activities.
Why 'assertiveness'?
So, how come this workshop is billed as connected to assertive behaviour? What's it got to do with what we do, and say, and how we do that with our voice, our body, our mind? Behind our behaviour lies our whole personality, our dynamics, our flow of emotions, wishes, needs, fears, motives etc. What we do is an expression of what we feel (or are trying to avoid feeling). And, this has had a long time to develop (which is why personal development and therapy takes a long time!). It follows that one way of becoming more assertive is to find out more about how we operate in the world, i.e. what makes us tick. You can do a certain amount of that learning by reading a book, watching a youtube video or chatting to others who know you. This workshop offers you something extra: it's
Real-time,
Experiential, and
Interpersonal
Why 'remapping'?
We human beings are pretty complex, so we have a whole gamut of emotions and internal states that underlie our behaviour, even if we either are unaware of them or seek to deny them or push 'em away. These may be:
Envy
Shame
Relief
Sadness
Guilt
Anger
Jealousy
Gratitude
Generosity
Victim, persecutor or rescuer states
This workshop offers you that chance to experience and think anew about your emotions and reactions in an interpersonal situation that is facilitated by me.
Facilitation
As in all the courses and workshops I have facilitated over the last 20 years I hope to foster a supportive and friendly environment where people can feel relaxed enough and safe enough to work on their interpersonal skills and further their self-knowledge.  Also, I am hoping that we will all have some fun within the search for clarity and self-knowledge.
Structure
The 4 or 5 exercises in this workshop are experiential and unusual – it's not just talking, though there will be some of that.  When I have done them in the past they have been absorbing, thought-provoking and memorable. Please bring a sum of money with you to this event.  Cheques and IOU's are also acceptable.
You may leave the workshop with more money than you arrived with, and
You may leave the workshop with less money than you arrived with.
Be as cautious or as risky as you need.
There is no gambling in this event.
Nothing is compulsory in the workshop, and everything is optional: you won't be required to do anything that you don't want to do.
Group size
There will be 6 – 10 participants.
Details
Venue:
Oakwood House,
637 Roundhay Road,
Oakwood,
Leeds LS8 4BA
Date: Saturday 25th April 2015
Time: 10.30am – 5.00pm.
Price: £1 – £95: You decide during the workshop how much to pay me.  This figure will not be revealed to anyone else unless you choose for that to happen.
Booking
Send me an email saying that you would like a place. Put your name and phone number.
Send me a deposit of £25 to reserve your place.  This will be refunded to you at the start of the workshop.
You may do this by:
Bank transfer (ask me for my bank details), or by
Cheque or cash in the post (Make cheques payable to Richard Mills, and send to Richard Mills, Room 6, Oakwood House, 637 Roundhay Road, Oakwood, Leeds LS8 4BA), or by
Paypal: Send me an email saying that you will pay by Paypal, and I will send a Paypal payment request: just follow the easy steps.
"I really enjoyed the course, it was well organised, there were a variety of exercises. One of the exercises gave me a real 'lightbulb' moment. I would definitely go to other courses you do"
'The Roots of Assertiveness … Personal Power'  one-day course, Leeds 2014
O.A.
'I have attended a variety of workshops with Richard and always find them powerful, challenging and exciting. At the same time I know I am safe, though not so safe that I can't grow. Richard is steadfast in his integrity, clarity and honesty, and as such I find him an excellent and inspirational facilitator.'
Rosalind Ashling